When the adidas Originals Tubular first broke onto the scene, there were two immediate reactions from sneakerheads: "Is this REALLY Kanye West's sneaker?" and "It looks like the Y-3 Qasa."
Turns out, it wasn't 'Ye's sneaker, and the reason why it looks like it could be from the Y-3 Qasa family tree is because—well—it is.
adidas VP of Global Design Nic Galway, who is the designer of the Tubular and the man we think will be assisting Kanye with the Yeezi, recently spoke with Hypebeast to talk about the difference between his latest creation and the Y-3 Qasa, another sneaker which he helped design.
Galway explained that the Tubular is actually an early design that came from protoyping the Qasa. "When we created the Qasa, we made a number of design-led prototypes and one of them was very close to what you see today," Galway told Hypebeast. "Everyone who saw the prototype felt we had to make it in Originals and that's how the project came to life." 
The designer also explained how his time as a Y-3 director influenced his current approach with the Originals category and its products, including the Tubular. "When I came back into Y-3 as the Design Director around 4 years ago I saw the need to move on from the pure fashion sneaker approach and to reconnect with the pioneering approach of the brand."
It's this mindset that helped bring about the high-end Qasa and eventually the general release Tubular, which is likened to how performance features from F1 cars trickle down to commercial vehicles for the masses.
"What was really exciting and rewarding for us was that actually this approach really reignited interest in Y-3 and was also backed up in the selling numbers," he said. "With my new position I also see the possibility to extend this approach into our top level Originals collections."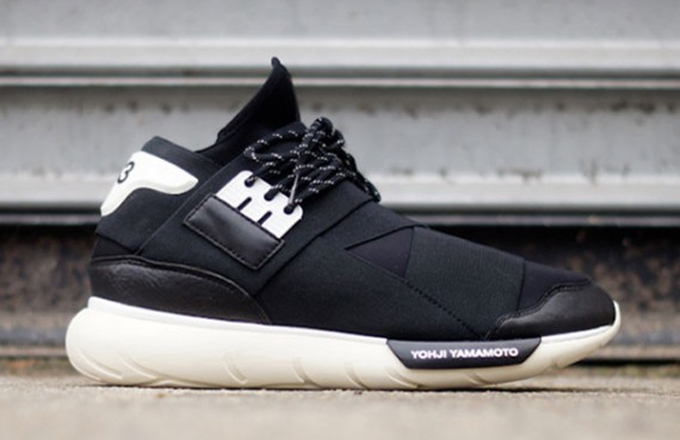 [via Hypebeast]