Mark Smith and Nathan VanHook will forever be linked with Kanye West as the Nike designers who helped bring the Air Yeezy and Air Yeezy II to life, respectively. With 'Ye now at adidas, who could be the go-to creative that will be working alongside Yeezus to deliver what could possibly be one of the most anticipated sneaker releases?
Early speculation points to Nic Galway, adidas VP of global design, who spearheaded the recent Tubular model and even helped with the design of the Y-3 Qasa. Recall that at one point, there was a firestorm of rumors that claimed the adidas Yeezi was the sneaker that would later be confirmed to be the Tubular.
Kanye was recently spotted with a man who shares a striking resemblance with Galway, walking through a shopping plaza in China. If you recall, 'Ye told the paparazzi this past weekend, "I'm going to China to work on the Yeezis."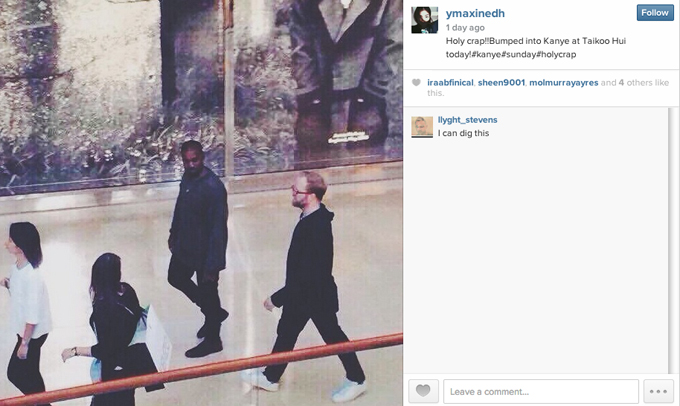 Further adding to the speculation of Galway's involvement is an interview that adidas Basketball footwear designer Robbie Fuller did with The Shoe Game back in August. "I'm not the Kanye dude. There's another guy named Nic who's the Kanye dude," Fuller told The Shoe Game. Jump to 1:15 in the video below.
Could Fuller have been referring to Nic Galway this whole time?
If Galway is in fact helping Kanye with the Yeezi, given the adidas designer's background, will there be Tubular and Y-3 inspiration that we can look forward to?
Nothing is for certain just yet. And even if we don't end up with a sneaker release this month, like 'Ye initially announced, it still looks like we're getting closer and closer to Yeezi season.
[via ymaxinedh and The Shoe Game]