Fans of the adidas Tubular should be excited to learn that a new silhouette appears to be on the horizon. Leaked images suggest the upcoming silhouette makes use of a mixed material upper of suede and what appears to be a knitted fabric - possibly?Primeknit?- in a tonal package which sits atop a redesigned, more aggressive looking Tubular outsole.

Like me, the first thing that popped in your head was probably how dope these are and how you've never seen anything like these before. Yeah. Alright, I'll stop my attempt at trolling and address the elephant in the room. Could these be an upcoming adidas Yeezy Tubular version? Anything's possible, but I'm going to say "nay." Let's take a look at the shoe and address what we have before us. Yes, the shoe does have uncanny similarities to the Yeezy 750 Boost and the upcoming Yeezy Boost Low. The colorway, the midfoot strap, the textured toe box, and the outsole design all resemble the?adidas Yeezy?lineup we know about.

But one glaring omission on these samples is the lack of "Yeezy" branding which I assume the IGer who shared the images, sneakergaga, would've made sure to get when leaking these shots. Secondly, the sample size 7 indicates its probably a women's model and the "Black"?colorway?bears a resemblance to one used on the women's?Springblade?Drive 2.0. Did 'Ye design a pair for Kim so she'd stop wearing Roshes? Are these a women's Yeezy model?

Believe what you want and have fun in your speculations. But as of now, let's just temper our excitement and wait until further news develops.?

*UPDATE*
An adidas spokesperson stated that all Yeezy?footwear that would be available this year was part of the February show. The spokesperson would go on to say that they did not recognize these from the show and most likely not a collaboration.?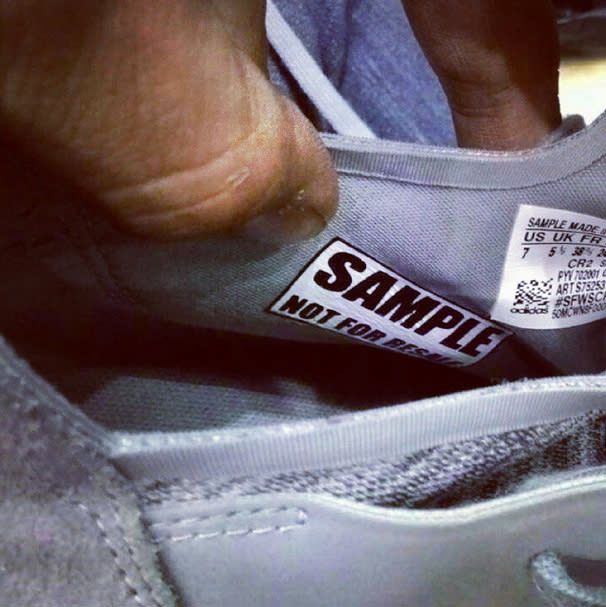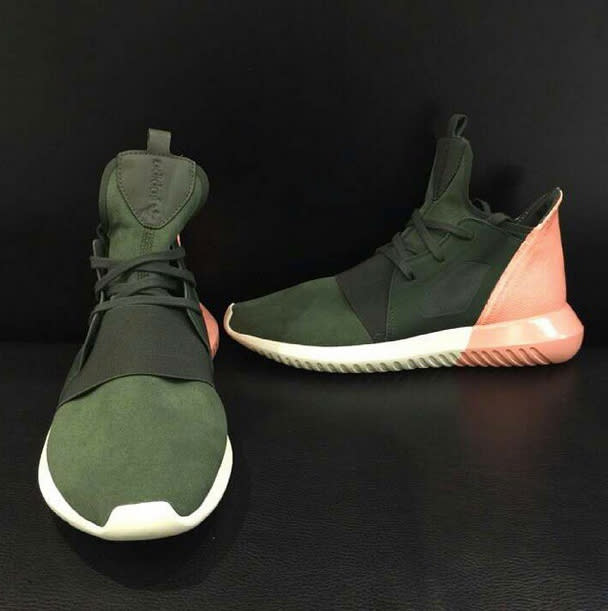 [via sneakergaga's Instagram]